Government of Manitoba Grant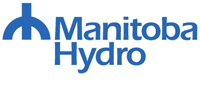 Power Smart EcoEnergy In-Home Energy Evaluation | Hydro-Manitoba
Eligibility
You are eligible for this program if you own a single-family home, detached residential building, semi-detached home, or a multi-family building with a maximum of three floors.
Grant
Manitoba Hydro will give you detailed information on how to significantly reduce your energy costs.
$100 rebate on the post-retrofit energy assessment (a $125 value) if you are eligible for a grant of $400 or more from the federal government.
up to 100% of the insulation costs are coverfed under the power smart home insulation program
Get Your Grant
4 Easy Step(s)
Have your building's energy efficiency assessed by a certified energy adviser. Call 1-888-MBHYDRO for an appointment (assessments cost $180). Your adviser will assess your property to compile a set of recommendations to help you cut down on your energy bills.
Complete some or all of the recommended improvements within 18 months.
Have your property reassessed. Your adviser will apply for a federal grant in your name.
You will receive a check for the specified amount from the federal government within 90 days.
Provincial Rebates
Rebates: insulation / appliances / heating
Loan Program: windows, insulation / renovations
GST Rebate (36% of the GST Paid)
There is a GST rebate program in place which refunds a portion of the GST paid on the purchase price of a new home. The purchase price includes:
the land and home
any permanent fixture including built in appliances, landscaping, driveways etc.
Qualifications:
new home construction / major renovation (completely gut the interior)
you must own the land
How to apply:
call 1-800-959-5525
save all your bills, you are not required to send them in with your application but must have them on file for future reference
Forms: